GNSS.asia presents first eCall-enabled car with Volvo & industry
26 / 09 / 2018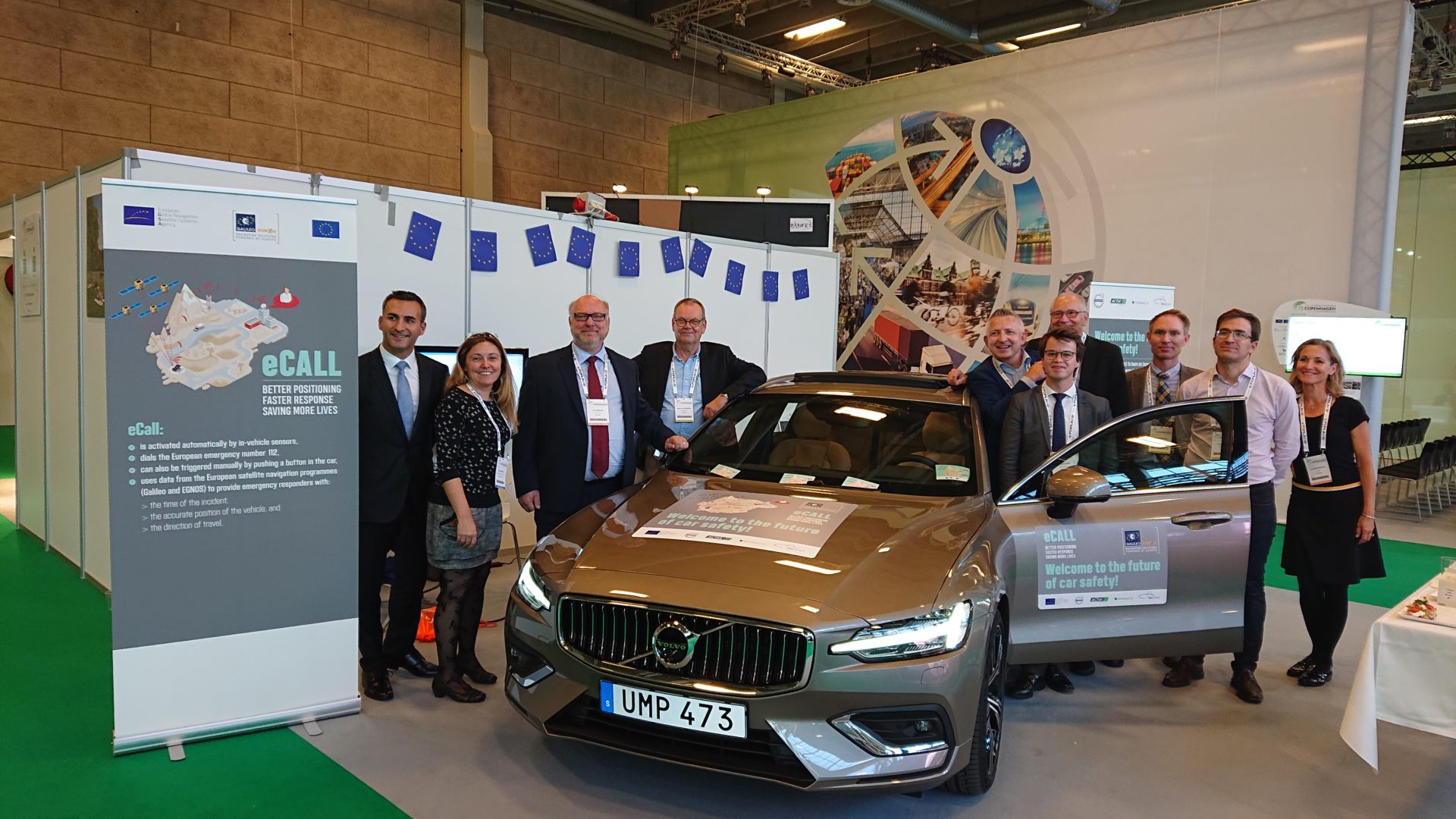 Volvo
European news
GNSS.asia facilitated the introduction of the first eCall-enabled car at the ITS World Congress in Copenhagen on 18 September 2018. Volvo's newest V60 car, featuring eCall, was presented at a shared booth with representatives the complete supply chain of the eCall technology, including Actia, the manufacturer of the device installed in the Volvo cars, WirelessCar, supporting the emergency calls, and NavCert, which successfully tested the technology in its German laboratory.
The technology automatically calls the European emergency number 112 in case of an accident, after which rescue brigades receive all the necessary information including the time of the event, its location, and the optimal path to the place.
The technology is enabled by Galileo and EGNOS which is beneficial due to their enhanced availability of the signal as well as improved accuracy positioning. Together these two factors have a profound impact on the reliability of the data, which is highly critical for the provision of the eCall service. Moreover, this development might even carve the path to the fully driverless future, enabling cars to confidently navigate the roads without accidents.
Considering the more short-term effect, the system is projected to help increase the speed of the emergency responses by as much as 40% in cities and 50% in the countryside. This in its turn should lower the number of fatalities and severe injuries by as much as 4% and 6% respectively.
Before the European Union, Russia was the first region to introduce a similar system with ERA-GLONASS. The EU's pan-European eCall could however be used as a template for similar systems in Malaysia, Korea, Japan or the UAE.